Posted on September 24, 2018 by Ashleigh Cowie
Several nations are involved in a major search and rescue operation to save an injured Indian sailor who is taking part in the Golden Globe round-the-world race.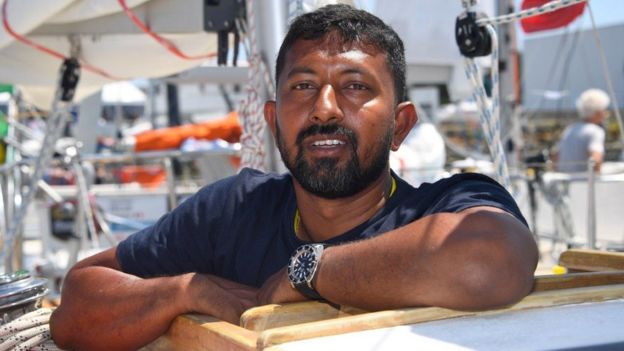 Solo yachtsman Abhilash Tomy is seriously injured and stranded 3,200km off the coast ofWestern Australia.
During a storm in the Indian Ocean the sailor suffered a severe injury to his back. He was able to send out a plea for help, reporting that he is immobilised and unable to eat or drink. 
Race organisers said Tomy was "incapacitated on his bunk inside his boat.... as far from help as you can possibly be".
A French fisheries patrol vessel is sailing towards him and could arrive later today.
Two military planes, one from Australia and one from India, flew over the yacht on Sunday to inspect its condition, but crew were unable to establish contact with Tomy.
"He is injured inside the yacht so he can't communicate further," an Australian Maritime Safety Authority spokesman told AFP news agency.
The 39-year-old Indian Navy commander, who became the first Indian to sail around the world in 2013, is communicating using a texting unit, after his satellite phone was broken.
His boat, the Thuriya, is a replica of Robin Knox-Johnston's Suhaili, winner of the first Golden Globe Race in 1968. The vessel is said to have also suffered a broken mast during the storm. 
On Saturday, he sent a message, saying: "Extremely difficult to walk, Might need stretcher, can't walk, thanks safe inside the boat ... Sat phone down."
Tomy has a spare satellite phone in an emergency bag, but he is unable to reach it at present.
Other Rescue Attempts
Gregor McGuckin, an Irish race competitor, whose own yacht was damaged in the storm, has made repairs and is attempting to cover the 150km (90 miles) separating him from Tomy's position.
A search and rescue plane has also been sent to help with the rescue. 
Others on their way to aid the rescue attempt include an Australian frigate with a helicopter and two navy ships sent by the Indian Navy.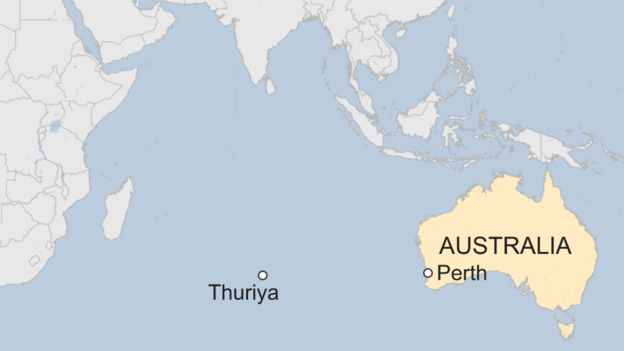 Friday's storm whipped up 70-knot winds and 14-metre (45ft) waves, which also knocked down the yacht of another competitor, Dutchman Mark Slats, twice.
Most of the 11 competitors still in the race are said to have remained further north and avoided the worst of the storm.
Image courtesy: BBC
The Golden Globe race involves a single-handed circumnavigation of the globe - a distance of 30,000 miles - without using modern technology, except for satellite communications.
Competitors left from France on the 1st July. Seven boats have so far withdrawn from the race.
Posted in news , maritime , rescue , safety
If you enjoyed this article sign up to our free weekly newsletter here